Right in America is about activily participating in life including being a part of what goes on in America and our world even if it's a prayer, opinion, expression and/or commentary.  A few years ago we all lived our private lives watching.  We all just watched the news.  No participation, no voice.  Today is a different story!  We found out we do have a voice and we can do what "we the people" should have been doing all along....EXPRESSING IT!  We all have opinions.  And now we speak.!

The media was in it's own secluded elite world.  We had no idea they could turn the tide of life and our country the way they wanted by simply putting their own "spin" on it.  Now we can "spin" back with truth.  It's called fighting political correctness!

MorningStar International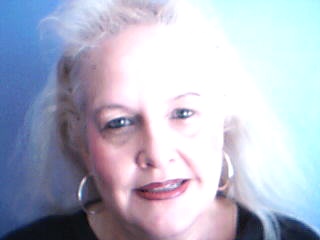 MorningStar International

300 Carsbad Village Drive Suite 108A-127 Carlsbad, California 92008

The Contruction Zone!

To be edited!

God is always working on me and will continue!  And I am ...  always working on what I'm working on!  It's a work in progress and I am a work in progress!  So I thank God for HIS MERCY AND GRACE that while He works on me, I continue to work on  what I'm working on!  And LIFE is exciting, wonderful and this work that I work on is awesome! 

It's not about re-li-gion, it's about relationship with my maker Jesus Christ!  He created me and knows how to fix me, lead me, heal me, provide for me, use me and bless me with my wildest dreams in life, business and ministry!  And He knows all about YOU too! 

I began to wake up politically in 2007.  When did YOU?  Have you?  Let's do it!  Where we live is important and how we function where we live is important.  How we participate is important! 

I love America where I live!  Thank God I woke up politically as well as spiritually!  The BEST is yet to come!  It's getting better and better even when I don't see it!  I'm getting younger and younger!  (I'm in complete denial about getting OLD LOL!  How bout YOU? )

MorningStar International is not based on Internationalism.  MorningStar International is based on John 3:16 "For God so loved the world that He gave His only begotten Son, that whosoever believes on Him, shall not perish, but have eternal life!  God loves everybody and sent His Son to die for everybody.  So in this regard my view of things spiritually is that because God so loved the world, then I do to and have a difficult time leaving people out of certain equations.  However I am of course American and all American!  I AM FOR AMERICA FIRST.  Patriotism to America is something I think we all should care about who ARE Americans.  We live is the greatest country and many have died to give us our freedom.  But also remember Jesus died for all mankind and He, God, is concerned about all people!  So I am too in that regard.

But also as a country IN THIS WORLD, we are in this world with over 200 other countries in this world and at some point in time and life we may be interconnect if ONLY in the spiritual sense.  Bottom line I look at things from an eternal point of view while understand we all live in individual countries.  I have to fight for my country, so I do that, first in prayer and trying to make is a better place.

Wandafay

Wanda Fay Gladwill

aka *Wandafay*

MorningStar International

News and Prayer

Right in America!

The Business / Ministry Business AND Ministry of

You

are

RIGHT

here!

How

Are

you

Doing!